SIDING
WINDOWS
EXTERIOR DOORS
YOUR COMPLETE CREATIVE
EXTERIOR SPECIALISTS

Showroom Mini Home Displays

YOUR CREATIVE EXTERIOR SPECIALISTS
ATTENTION:
The Family of Van Hoof Siding is pleased to announce the Retirement of RB Fabrics ( Rick & Liz) . There has been some confusion with our neighbouring business RB Fabrics with their recent store closing and retirement road sign.
Our business is OPEN and is NOT closing. Van Hoof Siding continues to grow and support our Chatham Kent customers and Contractors.
Chatham-Kent's creative exterior specialists for windows, doors, siding & eavestrough and PVC decking.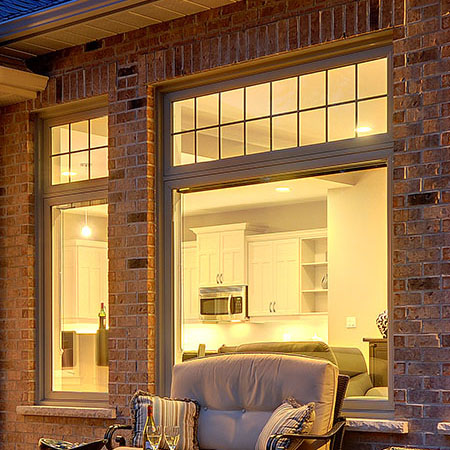 WINDOWS
Our Canadian-made Northstar vinyl Windows are Energy Star certified that comes with many benefits including a transferable Lifetime warranty.

EXTERIOR DOORS
We carry Canadian-made Northstar exterior doors which offer a perfect combination of beauty, security and low-maintenance.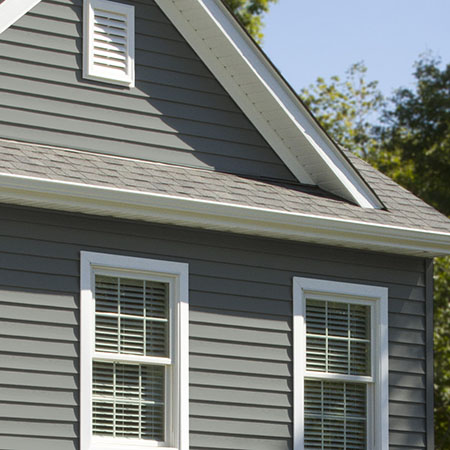 SIDING & EAVESTROUGH
Retain a lasting colour using our aluminum and vinyl siding. Our siding and eavestrough can be seen on our mini home display in our showroom.
PVC DECKING
You can have the aura, presence and charm of exotic hardwood decking, without the exotic maintenance.  Our Zuri PVC decking has distinct beauty, durable, customizable and low maintenance.

Servicing Lambton and Chatham-Kent.
Need Same Day Delivery of products? No problem, Van Hoof Siding Place delivers all products including patio doors, windows, siding and eavestrough same day within a 50km radius of Chatham. In fact, Van Hoof Siding Place will even cut eavestrough on site to ensure it is completely seamless!
So count on Van Hoof in Chatham for all of your home exterior renovating needs. The friendly and knowledgeable staff is always happy to discuss your next project and provide the information you need on siding, windows, doors, eavestrough and PVC decking.
Van Hoof Siding Place Ltd. – Chatham-Kent's Creative Exterior Specialists.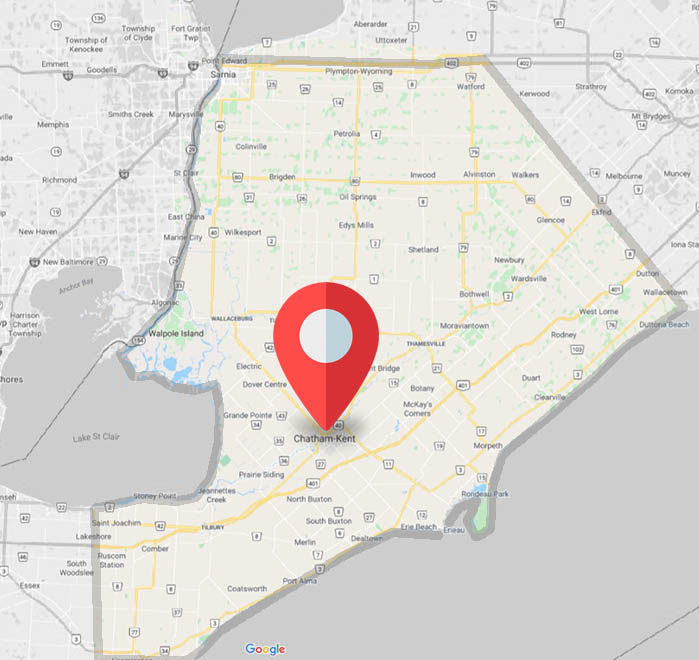 What Our Clients Are Saying
As a professional contractor, Van Hoof Siding Place is an excellent place to shop! Not only do they have knowledgeable staff, the products they sell are only of the highest quality which is important to us. Two-week window delivery (best timeframe in the industry!), efficient, on-time jobsite delivery they offer to us is excellent! For quality products and service, Van Hoof Siding Place is the place to go!"
Shawn Kelley, owner of Cando Windows and Doors
"We have been working with the fine folks at Van Hoof Siding Place for over 15 years. We have always appreciated their friendly, courteous staff and excellent customer service. We also keep coming back because of the quality products they sell. Northstar windows and Royal Crest siding are two of the products that consistently meet and exceed the demands of our discerning clientele."
Frank and Sharon Burggraaf, owners of European Construction Trades Group
Explore Your Options with the "Creative Exterior Specialists"