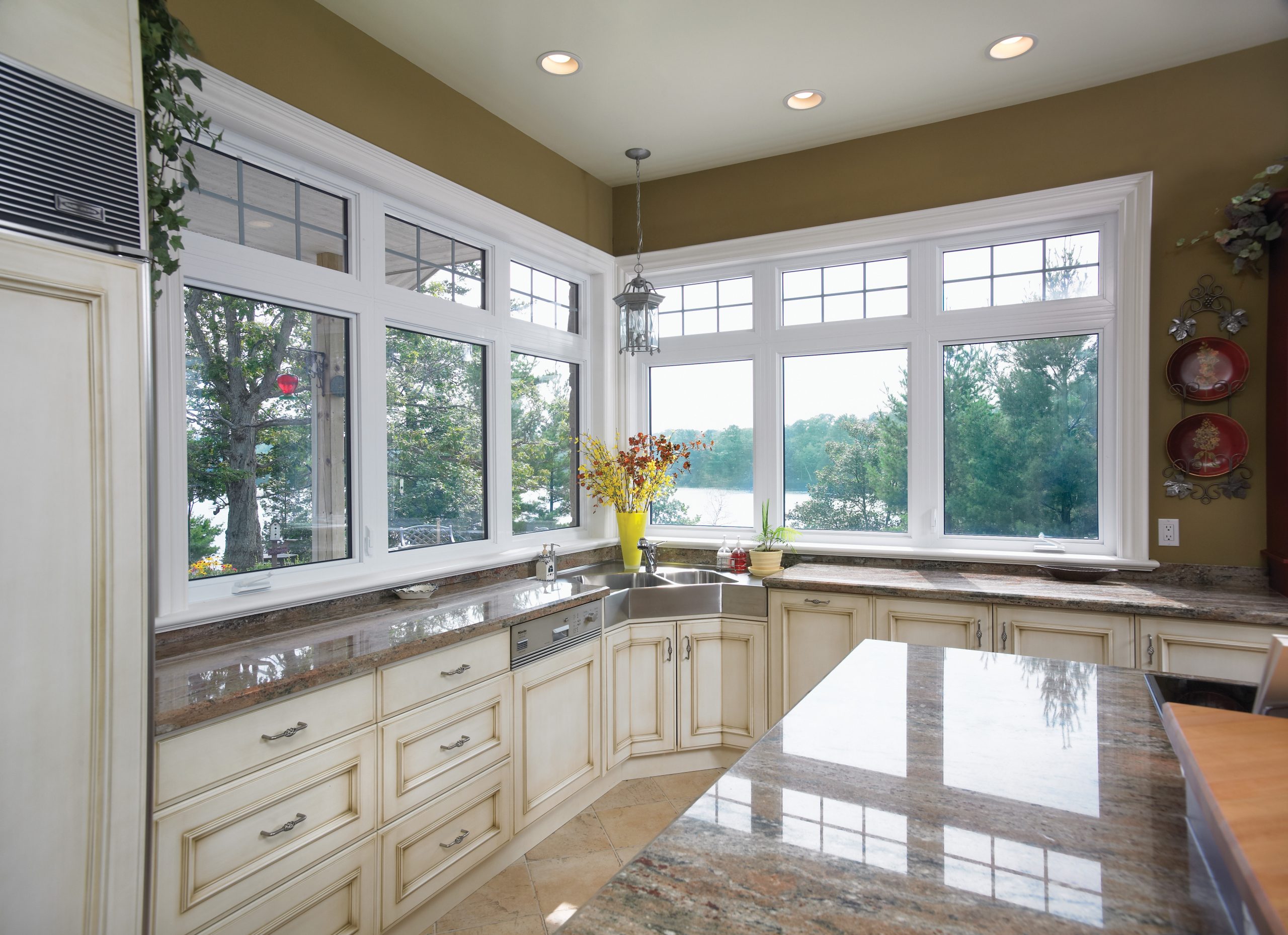 Casement Windows
This is a very popular window choice for a variety of reasons. For instance, no other window can be opened as far. When a casement window is opened, the window is swung entirely open. And as far as catching a breeze, because casement windows have an open sash acting as a flap, breeze is funneled into your home. There is added security with a casement window as well.
Single Hung Tilt Windows
A practical yet aesthetically pleasing window design that combines a traditional look with ventilation capability. An excellent choice for multi-room homes or residential buildings, where architectural integrity must be maintained, but individual ventilation needs must also be accommodated.
Architectural Picture Window
These windows are often an attractive choice for many types of homes. An architectural picture window gets its name because it's designed to provide a clear view of your surroundings and act as a picture frame for the scenery outside. These windows are excellent for bringing natural light into your home and are a terrific way to highlight an attractive outdoor view.
Bay Window
A bay window is an architectural feature that can add more light and space to a room. If a home is built near a beautiful view, the bay window can provide an excellent viewing space. Such windows are most associated with the Victorian home style. Typically the bay window is not one sided but three sided. Essentially you have three windows, one that is parallel to the walls inside, and two that come off the side of the front window that are each angled inward toward the room.
Explore Your Options With The Creative Exterior Specialists